Microsoft Teams is currently in the process of replacing Skype for Business. The platform launched in March of 2017 and was never intended to become available without an Office 365 subscription. However, to ensure the transition from Skype to Teams is as smooth as possible, Microsoft are now offering a free version of Teams, as recently announced at the Microsoft Inspire event.
What does the Microsoft Teams trial include?
The trial allows for users to utilise the platform's chat-based collaboration tools, included with Office 365. The trial is available in 40 languages around the globe and being targeted primarily towards smaller/medium sized businesses (300 users max), so that these businesses can now familiarise themselves with the tools allowing them to access chats, store files and arrange meetings; all on one single platform!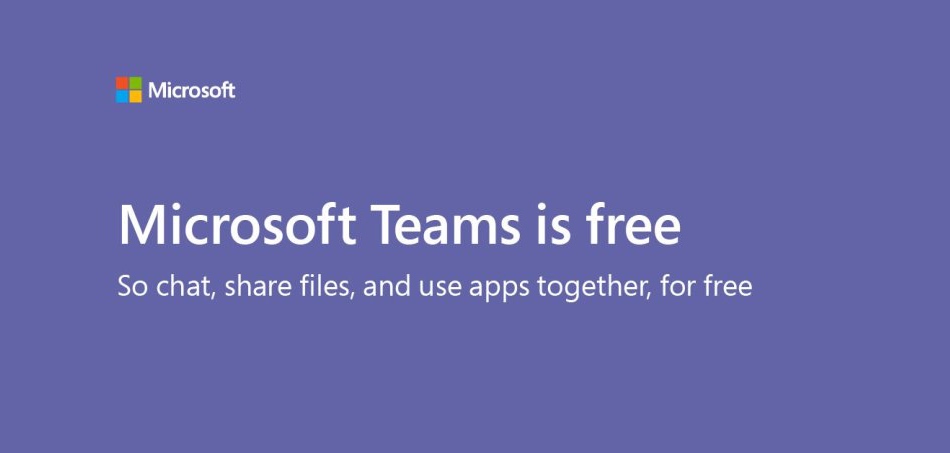 A very generous 10GB of team storage will be available from the gecko, in addition to 2GB per user, as opposed to the unlimited storage included with the full version. You will however have access to the same chat messages, video call features, and built-in audio!
The trial allows for unlimited third-party app integration's, 140 business apps to select from, with services including Evernote, Trello, and Adobe.
Integration with Office Online applications, including Excel, PowerPoint and Word) will of course available to users!
What do you think?
Will you be installing this free version of Microsoft Teams? Do you think more companies are likely to get the paid version of the platform after having this taster?
Please let us know via any of the contact details below! Here at the 365 Cloud Academy we are avid users of Teams. It has been a great help organising big projects within marketing, we can't imagine life without it!
Whilst on the topic of Teams, we thought it would be worth mentioning that we've recently written a blog highlighting what we consider to be, the top 5 features of this chat-based web-space. If you'd like to read more, click here for the Top 5 Features of Microsoft Teams!